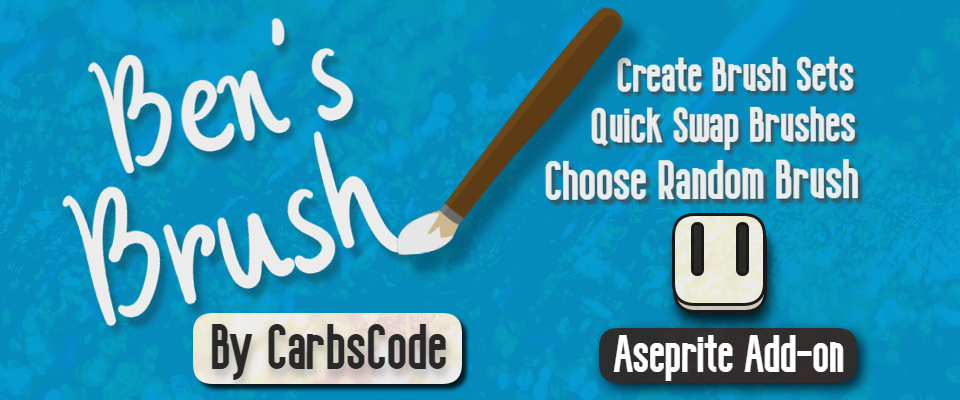 Ben's Brush
Ben's Brush 1.1.0 Small Bug Fix / QOL Features
---
Good Afternoon all!
It has come to my attention that there has been a slight bug where the brush texture would not refresh or show instantly until you moved the mouse when using your brush sets on a separate document as seen here: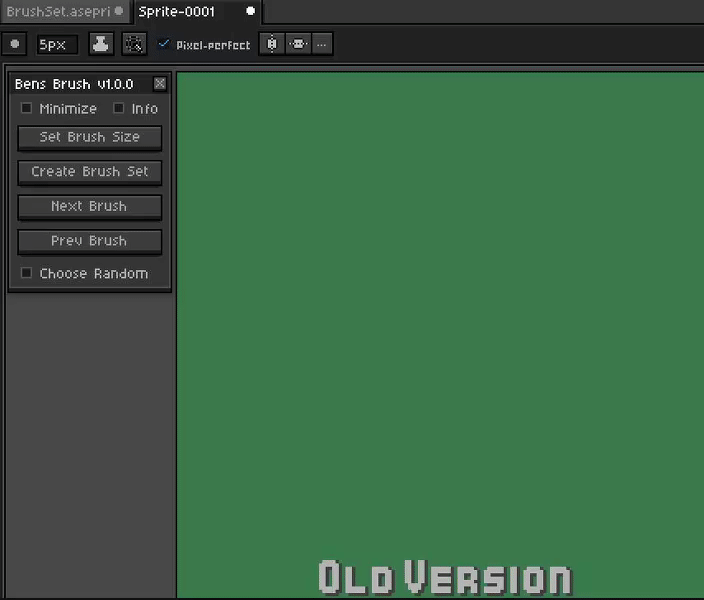 This has now been fixed and the brush should so its preview instantly, this was mostly an issue when using a hotkey to swap though brushes where you might not move the mouse.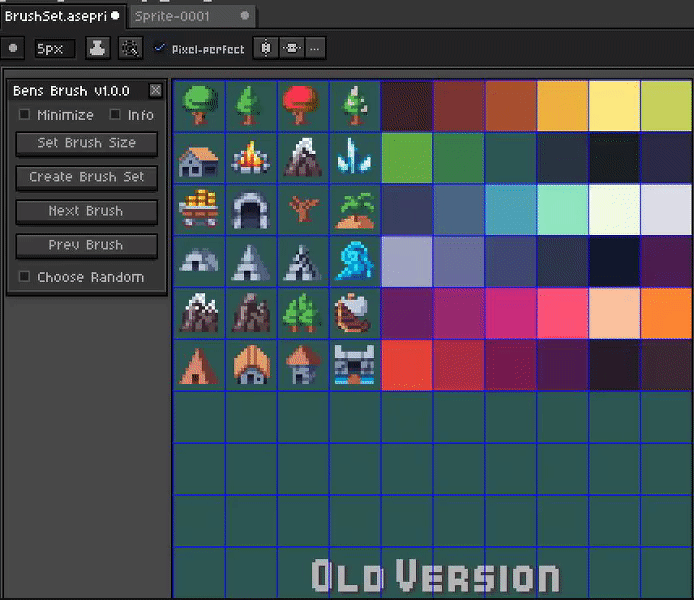 I have also added in support so you can now create brush sets from any selection of brushes, before this update you would HAD to make a rectangle selection. Now you can use rectangle selection or choose different brushes that are not directly next to each other. All around this should be much nicer!
That is it for this update but I do hope to add in support for saving and loading brush sets, or at least storing a brush set to be loaded when the tool is opened so you will not have to keep making the same set again when the tool is closed or you close Aseprite.
To install / Run:
File > Scripts > Open Script Folder
Take the include folder (Bens Brush) in the ziped file you've downloaded and simply drop in your scripts folder.
Restart Aseprite or press F5 to refresh scripts in Aseprite.
When UPDATING:
Simply remove the last versions folder then follow the steps above, any hot keys will unfortunately need to be set again.
To open the toolbar:
File > Scripts> Bens Brush to open.
Hotkeys can now be configured as well in Edit > Keyboard Shortcuts look for folder marked Bens Brush!
Feel free to reach out to me if you have any troubles at all @CarbsCode everywhere and ENJOY! <3
If you have any other suggestions, comments or run in to any issues please leave a comment on the main page or message me on twitter :D
Have a great day everyone and thank you so much for you support <3