BG Auto-Scroll Toolbar
A downloadable tool for Windows, macOS, Linux, and Android
Community Showcase Vol. 2 Has Been Released!

Creating scrolling backgrounds made much easier and WAY FASTER!
Requires Aseprite Version 1.2.22 or newer.
On June 24th 2020 a user by the name of "Red-Halo" on the Aseprite Discord was in search for a way to animate scrolling backgrounds in a much faster way. I saw this comment and thought this feature could be very beneficial to the community. So naturally I rolled up my sleeves and got to work.
This toolbar started out quite small but has evolved exponentially. Due to this reason I decided that this needed to be its own separate toolbar apart from my main "Carbs Toolbar".
I'd love to see what your using this tool bar to work on! Use #CarbsTools on Twitter to share!

Features:
Minimize To Reduce Its Presence When Not In Use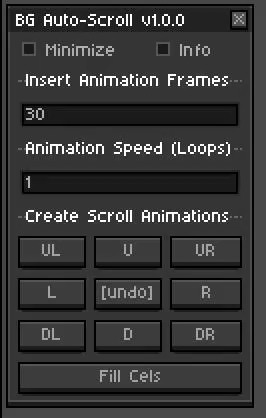 Built-In Info / Help Section For Quick Reference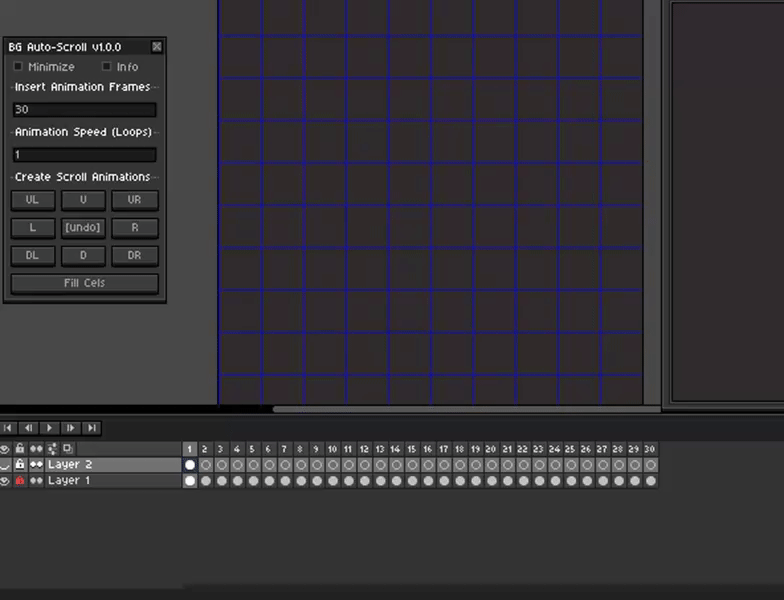 Supports 8 Directions Of Scrolling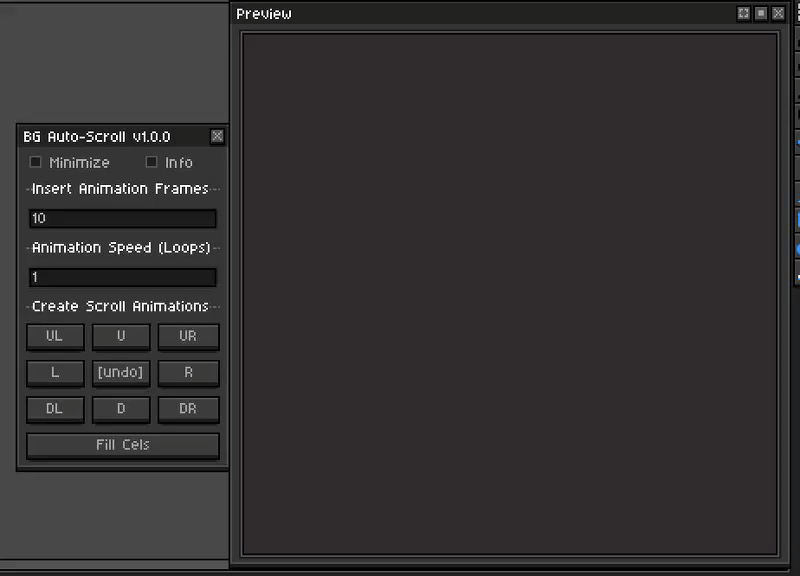 Supports Multiple Layer Speeds / Parallax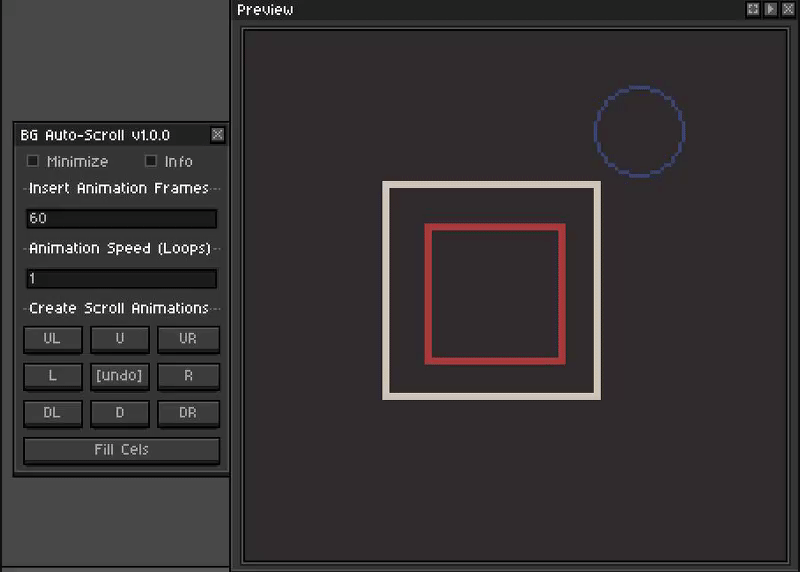 Each layer can be set to a separate speed. Useful for layers that are farther away!
Supports Multiple Layer Directions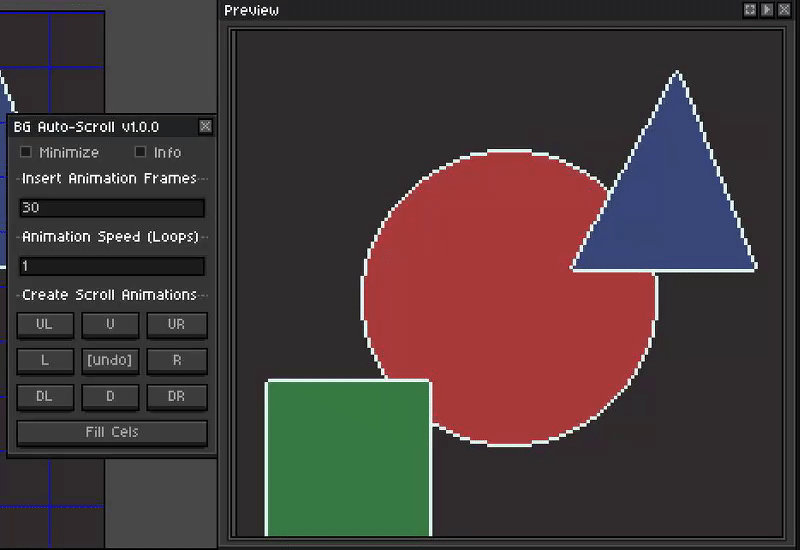 Each layer can be set to animate in a separate direction!
Animations Are Inserted At Cel Selection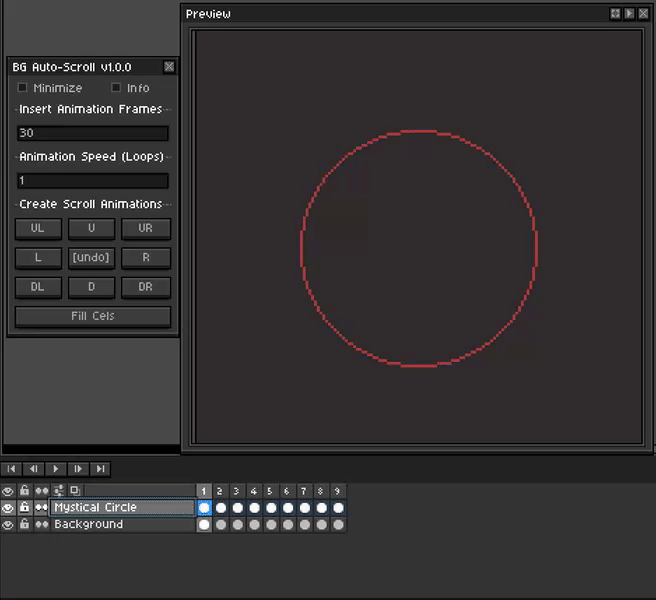 This allows animations to have other frames that are not animated. Also allows you to produce a pause like effect.
NEW! Toolbar Auto Resize (Now Working)
Toolbar should now properly resizes its self even when using the file menu to launch the toolbar. (Previously the resizing only happened if you had the toolbar set up on a hotkey!)
The toolbar resizing should also now work properly with the following themes:
Default
Dase
Minimal Dark HD
Dark Mort HD
Let me know you use another theme I would love to test and support it!
Community Showcases
Check out these awesome examples of scrolling backgrounds!
Vol.1
Vol.2
Check the video descriptions for all the links! :D
If you would like to share your own scrolling BG art be sure to tag @CarbsCode , use #CarbsTools on Twitter or leave a comment below with a link to your art so he check what you have created!
I can't wait to see your scrolling backgrounds!
To install / Run:
File > Scripts > Open Script Folder
Place BG Auto-Scroll Toolbar.lua in this folder
Restart Aseprite
File > Scripts>BG Auto-Scroll Toolbar to open
Currently the toolbar scrolls the entire canvas in the selected cel. Hope to add a selection option in a future update where it will only scroll a set selection of the cel :)
Hopefully the links in the thank you section are working in the mac and linux version. I am unable to test these versions so let me know if they are broken for some reason or if they are working correctly! Thanks guys!
--Simple Usage License / Rights--
By using the script included with this file you understand that you are using it ASIS with no guarantees.
Though the script / toolbar is not intended to cause any harm, you understand that any such harm, such as lost of work, time or any other issues financial or otherwise, CarbsCode can not be held responsible. Always save your work regularly!
Please use at your own risk! If you change any of the script that may cause issues support may or may not be available. CarbsCode reserves the right to revise this license as needed.
-YOU CAN:
Use this script as a toolbar to assist in Aseprite for personal and professional use.
Learn from the code within.
Make changes as you see fit for your use-case. However support may not be available for modified scripts so do so at your own risk.
-YOU CAN'T:
Re-sell, transfer or distribute entire script or parts of this script that are unique and / or not featured on the Aseprite API website.
CarbsCode does not support NFTs and though he frowns upon the use of his tools for such works he understands that he can't stop users from doing so.
Though he asks kindly to please don't :)
------------------
Please report any bugs if you find some and Carbs will try and resolve as soon as possible!
Hope you all enjoy the tool! Please feel free to reach out or leave a comment if you have any issues or feedback!
❤ Thank you all for the amazing support ❤
Purchase
In order to download this tool you must purchase it at or above the minimum price of $5 USD. You will get access to the following files:
BG Auto-Scroll Toolbar v1.1.4
17 kB
BG Auto-Scroll Toolbar v1.1.4
17 kB
BG Auto-Scroll Toolbar v 1.1.4
17 kB