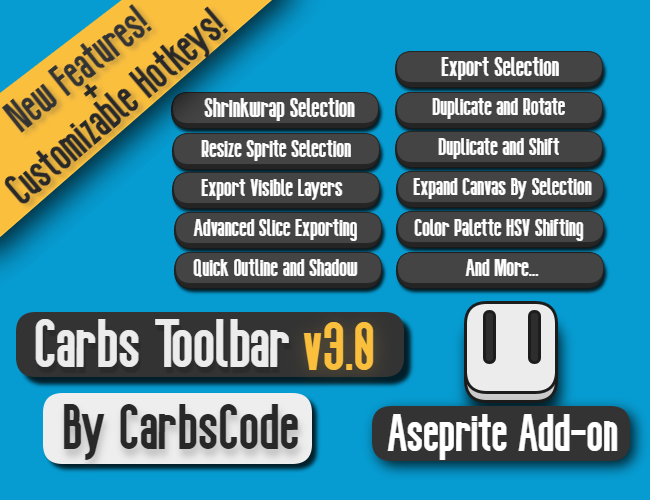 Carbs Toolbar
Carbs Toolbar Update v2.2.0
---
Changelog:
Version 2.2.0
Added the ability to now hide/minimize the toolbar to free up screen when not in use.
Added Aseprite version check just to make sure all features can be used.
Renamed Extend Sheet Size to Extend Canvas Right
Added Extend Canvas Down which will now expand the canvas down by your selection size.
Planing on adding a up down left right button that will expand in any direction instead of just right and down.
Files
[CC] CarbsToolbar Version 2.2.0
9 kB
Jan 01, 2020