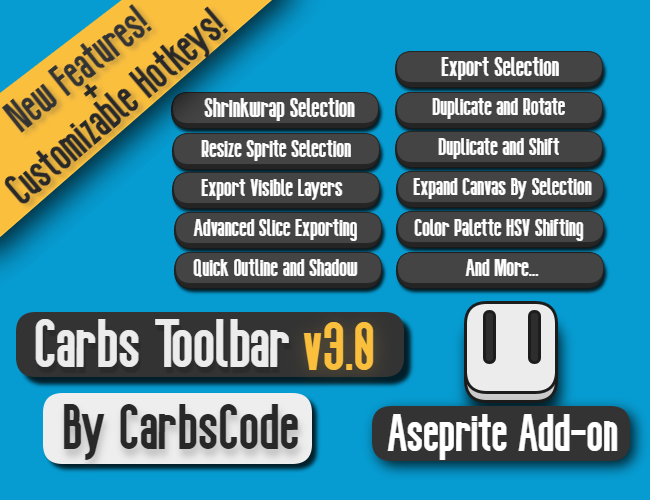 Carbs Toolbar
Carbs Toolbar Update v2.6.0
---
New Features:
As requested by WhiteVault I've added in a new feature called Selection Spritesheet.
With this new feature you can create a selection and export a spritesheet that only contains your selection in a single button press!
NEW Selection Spritesheet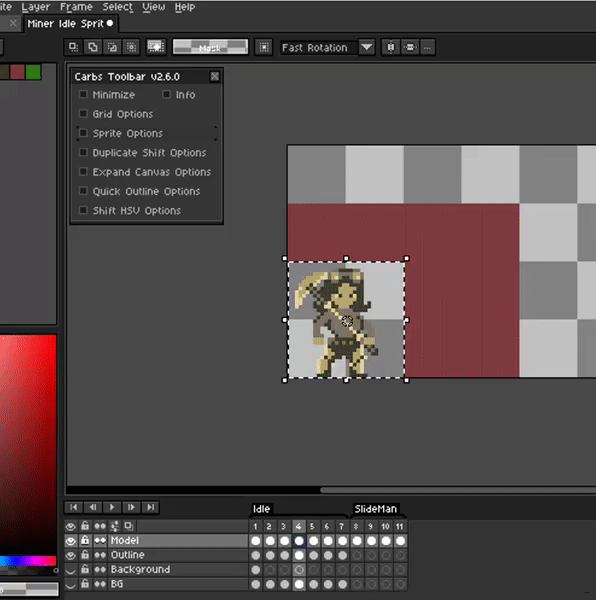 Selection Spritesheet also supports Active / All Layers and Active / All Tags (separated in rows.)
UI Scaling should now be properly working with themes when loaded from the file menu. (Last version seemed to only scale the toolbar when opening via a hotkey) So yay that is working as intended now!
Hope you guys enjoy this little update and let me know if you have any issues or feedback! :D