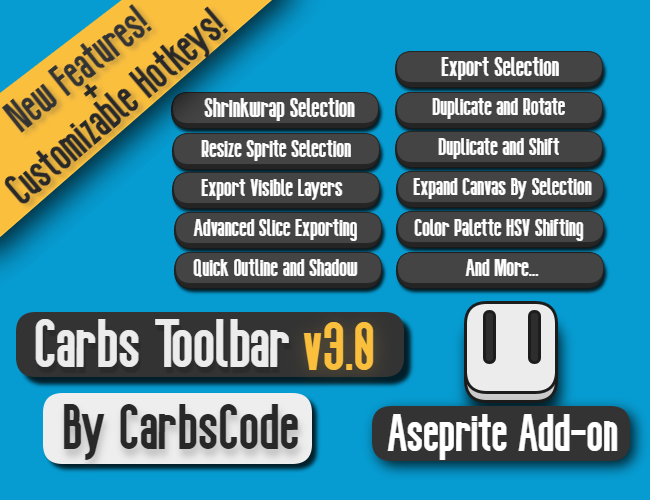 Carbs Toolbar
Carbs Toolbar Update v2.6.3
---
Update v2.6.3
This is a small bug fix / enhancement update. 😀
Updated help info for this functionality to reduce confusion on how the previously added Selection Spritesheet function works.
Added a warning / error check / reminder that the frames must be included in a tag in order to be included in the Selection Spritesheet.
Also added in a theme debug mode (hidden) which helps set up dialog sizes more easily for any new themes that are requested to be added.
Hope your all having a wonderful day! 😀
Files
CarbsToolbar v2.6.3
47 kB
Oct 10, 2020
CarbsToolbar v2.6.3
47 kB
Oct 10, 2020
CarbsToolbar v2.6.3
47 kB
Oct 10, 2020